Workforce Shortages a Continued Challenge for Manufacturers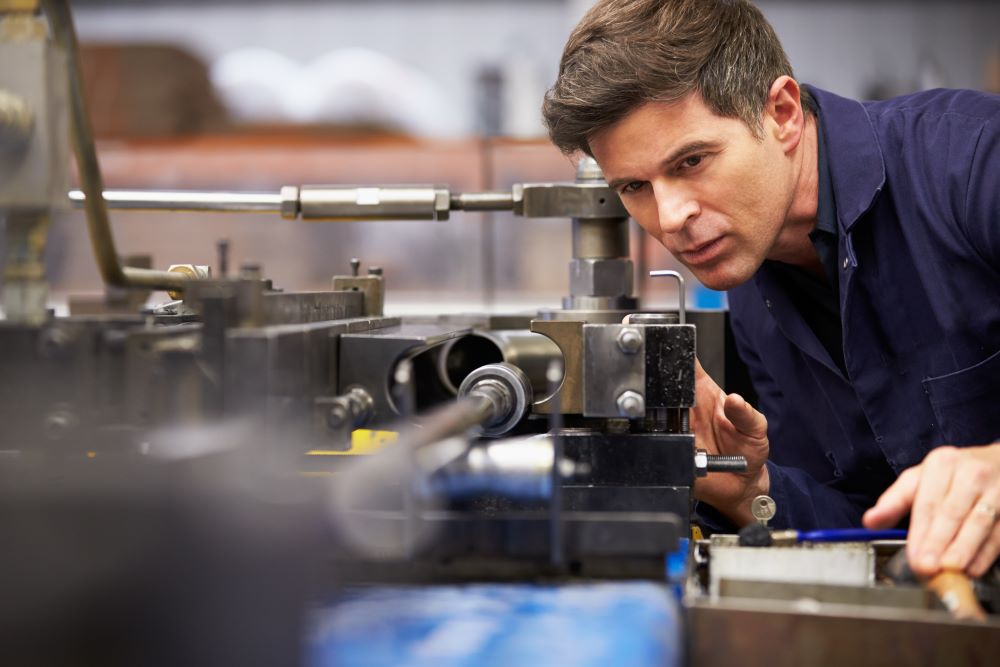 Manufacturing companies are still looking for ways to solve the persistent worker shortages that have plagued the industry for years. While the origins of the deficit are not entirely clear, it's believed baby boomer retirement coupled with a high number of young workers with a college education, has helped to fuel the issue. The way many industry companies are bridging the gap is through enhanced internal and new hire training programs. According to the Manufacturing Institute Training Survey,  70% of respondents are addressing the issues by creating and expanding training programs. In addition, 75% are focusing on upskilling workers to improve productivity. Although each company has its own strategy for coping, the results of this survey provide insights into what's happening in the industry. To help clients, prospects, and others, Klatzkin has provided a summary of the key findings below. 
Manufacturing Survey Summary
Tackling Worker Shortages– There are many ways to tackle a challenge, and the survey wanted to uncover the most popular strategies currently being used. 70% of respondents indicated they are creating or expanding internal training programs, 67% are working their existing workforce more, 58% are turning to temporary staffing agencies, 55% are collaborating with educational institutions to create certification programs, 34% are encouraging potential retirees to stay in their position longer, and 13% are considering moving operations to another location.
Types of Training – It's important to understand the types of training companies are using to enhance productivity. According to the survey, 84% of respondents are providing job-related technical skills training, 82% cross-functional training, 70% new technology/equipment training, 61% educational assistance to employees, 56% leadership development training, 46% soft skills training and 25% on formal mentoring programs.
Training Program Format –There are several ways to facilitate training. To better understand which methods are being used, the survey inquired about the format. 78% are using internal technical training programs, 67% on the job training, 63% external training programs, 56% online training, 50% internship programs, and 32% are relying on apprenticeship programs.
Program Engagement Techniques –It's one thing to offer training programs, and it's another to get employees interested and engaged. According to the survey, 65% rely on supervisor encouragement and outreach, 63% offer tuition assistance, 50% offer information on training opportunities, 41% formal workplace recognition, 18% financial incentives (beyond tuition) for completion, and 17% offer career planning services.
Training Influence on Careers– Additional education and training is a good way to empower workers and create new leaders. The survey wanted to understand the impact of additional training on participants' careers. According to the survey, 74% indicated it had improved employee productivity, 67% have taken on more responsibility, 64% increased employee morale, 49% increased the longevity of careers, and 39% reported it had facilitated recruitment efforts. It's interesting to note that 10% indicated there had been little influence.
Training Obstacles – While training is a commonly used strategy to alleviate worker shortages, it does come with obstacles. According to the survey, 74% reported interrupting working hours as the biggest obstacle, 59% scheduling, 45% cost of programs, 43% linking training to job responsibilities, 21% finding current training opportunities, and 16% reported not getting supervisor buy-in.
Contact Us
Manufacturing companies are using a variety of training programs to educate workers to enhance their skills and create workers with multiple skill sets. While this is only one solution to the worker shortage, it's an important one for companies to leverage. If you have questions about the survey findings or need assistance with a tax, audit, or accounting issue, Klatzkin can help. For additional information, call us at 609-890-9189 or click here to contact us. We look forward to speaking with you soon.