WE HELP OUR CLIENTS
MOVE FORWARD
The Klatzkin story is one that started in 1930 when two insightful and entrepreneurial professionals came together to start an accounting firm. One focused on supporting the accounting, tax, and business consulting needs of local companies. While a lot has changed since the doors to Klatzkin first opened, the one constant is our passion for helping business owners, nonprofit organizations and high net worth individuals manage their tax, accounting, estate administration, and financial reporting needs.
While our history demonstrates our commitment to client success, it's the story between the lines that demonstrates why Klatzkin is the preferred option for so many. Over the years, we have carefully studied, and observed client needs to understand how technology and other innovations permit us to better meet needs, from accounting to tax, to compliance and beyond. The result is a seamless client experience steeped in best practices from across the profession.
Contact us today to learn how we can help you move forward.
1930
Founded by Joseph and Ida Klatzkin in Trenton, NJ
1954
Joseph creates partnership with his two sons, Clive and Lloyd Klatzkin
1969
Paul Macey named first non-family Partner
1976
Relocated to Hamilton, NJ
1980
Clive Klatzkin becomes first Managing Partner
1984
Opened Pennsylvania Office in Langhorne
1990
Robert Rosen elected first non-family Managing Partner
1996
Barry Snyder elected Managing Partner
2004
Acquired Groendyke & Associates
2005
75th Anniversary Celebration
2014
Tom Martin elected Managing Partner
2018
Relocated Pennsylvania Office to Newtown, PA
PRESENT
Klatzkin is comprised of almost 40 employees serving clients in New Jersey and Pennsylvania.
WHAT WE DO IN
OUR COMMUNITY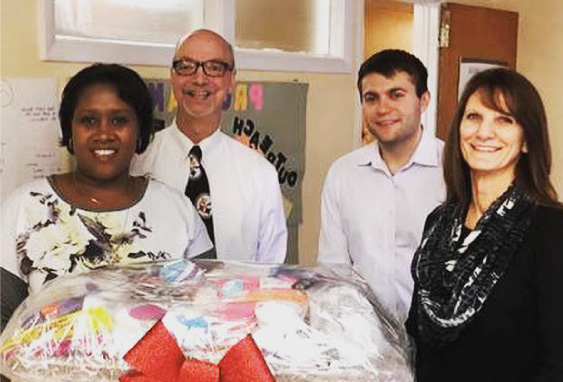 Supporting the communities and giving back has been a cornerstone of our business. Paying it forward is the best way to thank our stakeholders for their loyalty, trust and business, without whom our success would not be possible.
COMMUNITY SERVICE
Klatzkin's accountants and advisors serve clients from offices in the Greater New Jersey and Lower Bucks County, Pennsylvania areas.
READY TO ELEVATE YOUR FINANCIAL VALUE?