Tax Savings Opportunity for Inherited New Jersey IRAs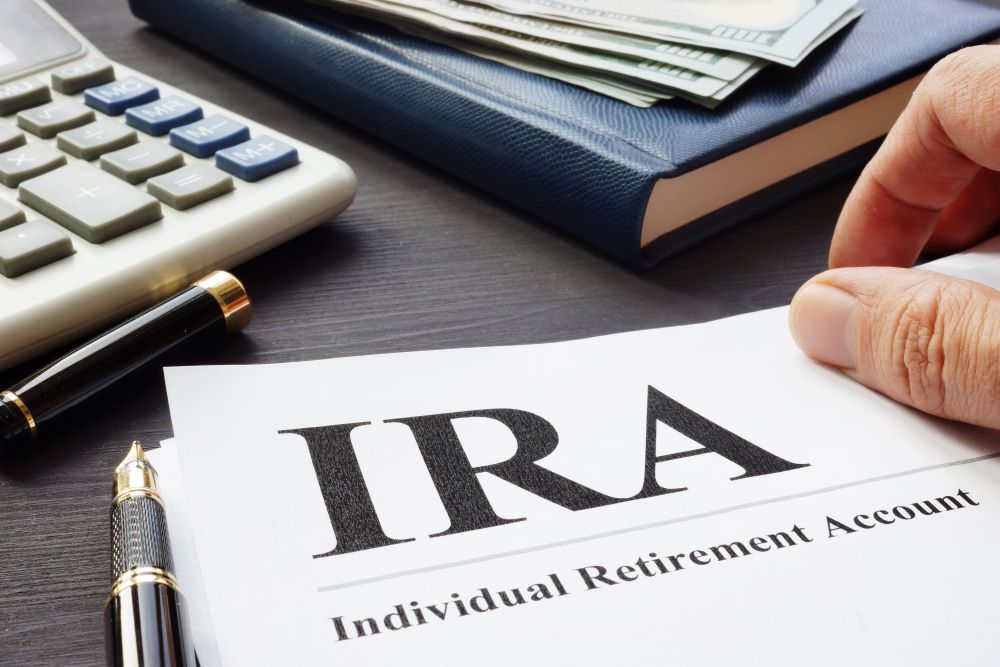 This year has been challenging for New Jersey citizens. When state and local authorities issued stay at home orders and forced businesses to close, the economy ground to a halt. COVID-19 profoundly disturbed our financial systems. Federal lawmakers felt compelled to approve trillions of dollars in relief packages and extend the Federal tax payment deadline by three months, the likes of which had not been done in recent history. New Jersey residents are longing for a bit of good news, and those who inherited Individual Retirement Accounts (IRAs) may be in luck. New Jersey tax laws allow certain taxpayers to step up the basis they hold in inherited IRAs, reducing their state income tax bills when they take distributions or reinvest those bequests.
New Jersey Inheritance Tax, Estate Tax, and Income Tax
Determining how inherited IRAs should be taxed in New Jersey first requires a general understanding of the New Jersey inheritance and estate taxes. The inheritance tax is imposed on beneficiaries, while the estate tax is imposed on the decedent (or rather, the decedent's estate). Any inheritance tax paid by heirs can be taken as a credit against the decedent's estate tax.
The inheritance tax is separate and distinct from the New Jersey income tax, but one affects the other. Beneficiaries who pay an inheritance tax on the value of an inherited IRA may be exempt from paying income tax on the distributions they take from that IRA down the road. To help determine the tax consequences of bequests for both inheritance and income tax purposes, the state has grouped decedent/beneficiary relationships into four classes:
Class A Beneficiaries – Parents, grandparents, spouses, civil union and domestic partners, children (including legally adopted children), issues of children (like grandchildren and great-grandchildren), and stepchildren.
Class C Beneficiaries – Siblings, half-siblings, spouses and domestic partners of children, and spouses or domestic partners of deceased children.
Class D Beneficiaries – All other beneficiaries not listed in classes "A," "C," or "E."
Class E Beneficiaries – Educational, religious, and medical institutions, public libraries, the State of New Jersey or any of its political subdivisions, and most other charities, including trusts that will use the distributions for religious, charitable, benevolent, scientific, literary, or educational purposes.
Class A and Class E beneficiaries are exempt from the inheritance tax. Still, Class C and Class D beneficiaries must pay tax on the value of the IRAs they inherit, at graduated rates that max out at 16%.
For income tax purposes, withdrawals from these inherited IRAs will generally be taxed to the beneficiary. They would have been taxed to the decedent, but determining the exact liability will require taxpayers to know what their tax basis is in their newly acquired IRA.
Determining Basis for Tax Purposes
The tax basis in an inherited IRA directly affects how future distributions from that IRA will be taxed. Classes A and E beneficiaries will determine their tax bases differently than will Classes C and D beneficiaries under state law.
A beneficiary in Class A or E (or any other beneficiary not subject to the inheritance tax) should step up the basis in their inherited IRA to the value of unrecovered, previously taxed contributions of the decedent. This essentially allows beneficiaries to take tax-free withdrawals on amounts that would have been tax-free to the decedent.
A beneficiary in Class C or D (or any other beneficiary subject to the inheritance tax) should step up the basis in their inherited IRA to the value of the IRA as determined for inheritance tax purposes. In effect, this prevents beneficiaries from paying income tax on amounts that were already subject to the inheritance tax.
Tax Saving Opportunity
The chief concern for beneficiaries in Classes C and D should be determining the value of their inherited IRA for inheritance tax purposes. If they undervalue the IRA for the inheritance tax, they may end up paying income tax on IRA distributions that should be nontaxable. These taxpayers should work with a professional they trust to determine the correct tax basis of their inheritance. If the bequest was incorrectly valued (or if the basis was incorrectly applied) in the recent past, taxpayers can amend their returns and request a refund.
Contact Us
The inheritance and estate tax laws are involved, so it is important to work with a qualified advisor who can walk you through the key issues and determine if income tax was appropriately applied to an inherited IRA or another benefit plan. If you have questions about the information outlined above or need assistance with another estate planning issue, Klatzkin can help. For additional information, click here to contact us. We look forward to speaking with you soon.
The above represents our best understanding and interpretation of the material covered as of the date of this post. Things are moving at a rapid pace, and as such, information is subject to change. This information is provided for informational purposes only and is not intended to be a substitute for obtaining accounting, tax, or financial advice from an accountant.