Individual Provisions of the COVID-19 Relief Bill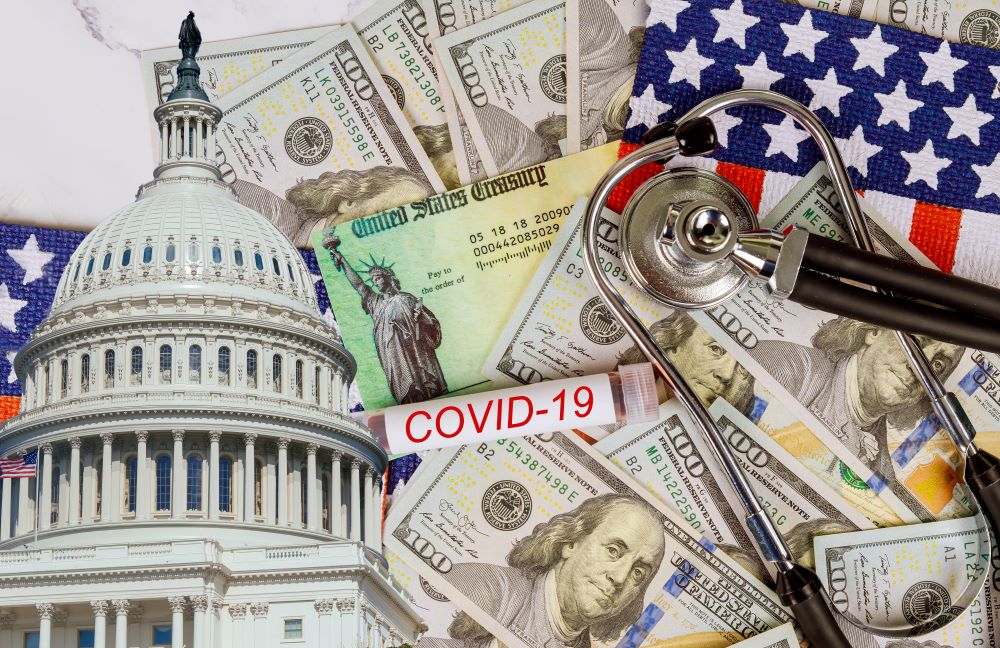 The long-awaited second round of COVID-19 relief has finally come to fruition. Earlier this week, President Trump signed the Consolidated Appropriations Act, 2021 (the Act) into law, providing needed relief for individual, non-profits organizations, and businesses. This is the second COVID-19 relief bill that has passed since the pandemic's first outbreak in March. While there are robust changes to the Paycheck Protection Program (PPP2) and business tax incentives, there were also important changes that directly benefit individuals. This includes the well documented economic impact payments, extended unemployment benefits, and a temporary lookback for certain tax credits.
To help clients, prospects, and others, Klatzkin has provided summarized the Act's key individual provisions:
Economic Impact Payments – The Act approves a second economic impact payment for $600* for individuals earning up to $75,000 per year and $1,200 for couples earning up to $150,000 per year. Also, there will be an extra $600 payment for each dependent child for households that fall within the stated income levels. It is important to note that the payment size will decrease for those earning more than $75,000 per year and phases out for incomes higher than $87,000. *As of this blog post's date, Congress is considering increasing the stimulus payments to $2,000 per individual and $4,000 per couple. The situation is subject to change, and we will amend this post accordingly.
Unemployment Benefits – The Act provides several unemployment relief benefits and programs to ensure those facing employment challenges are not left without assistance. The changes include an extension of federal unemployment assistance of $300 per week, extension of the Pandemic Unemployment Assistance (PUA) program, an extension of the Pandemic Emergency Unemployment Compensation (PEUC), an increase in the maximum period benefits can be claimed to 50 weeks, and technical changes which ensure shared work plans qualify for unemployment benefits ($300 weekly payment). The extended benefits will expire on March 14, 2021.
Charitable Contributions – To incentivize additional contributions to charity, the Act has extended the above the line charitable contribution deduction through the end of next year. Taxpayers filing as individuals will be able to claim a $300 deduction, while those electing the married filing jointly status can claim $600. Remember, these amounts are in addition to the standard deduction and do not require itemized deductions to receive the benefit.
Flexible Spending Accounts (FSAs) – The Act also permits both healthcare and dependent care FSAs to carry over unused amounts that exceed the typical $550 cap and allows a 12-month grace period to pay qualifying expenses. It is important to note these changes are effective for 2021 and 2022, offering accountholders more flexibility.  Be sure to check with your employer to make sure you are eligible for this grace period.
Employee Payroll Tax Deferral – Earlier this year, President Trump issued a Memorandum which allowed employees to defer payment of the 6.2% Social Security tax between September 30 and December 31, 2020. These taxes were to be repaid beginning on January 1, 2021, but has now been extended to December 31, 2021.
Temporary Lookback – Many taxpayers rely on both the Earned Income Credit and the Child Care Credit to generate tax savings. Since the credits are calculated based on income earned, many individuals may receive a lower benefit if wages were reduced because of the pandemic. The Act provides a temporary lookback period, which allows taxpayers to use 2019 income when calculating the credit.
Student Loan Payments – University students and families will receive an additional extension of federal student loan payments. The Act allows borrowers to defer payments on both principal and interest until April 1, 2021.
Contact Us
The Consolidated Appropriations Act, 2021, provides the assistance, incentives, and credits many New Jersey and Pennsylvania individuals and families have been eagerly awaiting. If you have questions about the information outlined above or need assistance with a tax planning or preparation need, Klatzkin can help. For additional information, contact us. We look forward to speaking with you soon.
©2020 Klatzkin & Company LLP. The above represents our best understanding and interpretation of the material covered as of this post's date and should not be construed as accounting, tax, or financial advice. Please consult your tax advisor concerning your specific situation.