2021 Required Minimum Distributions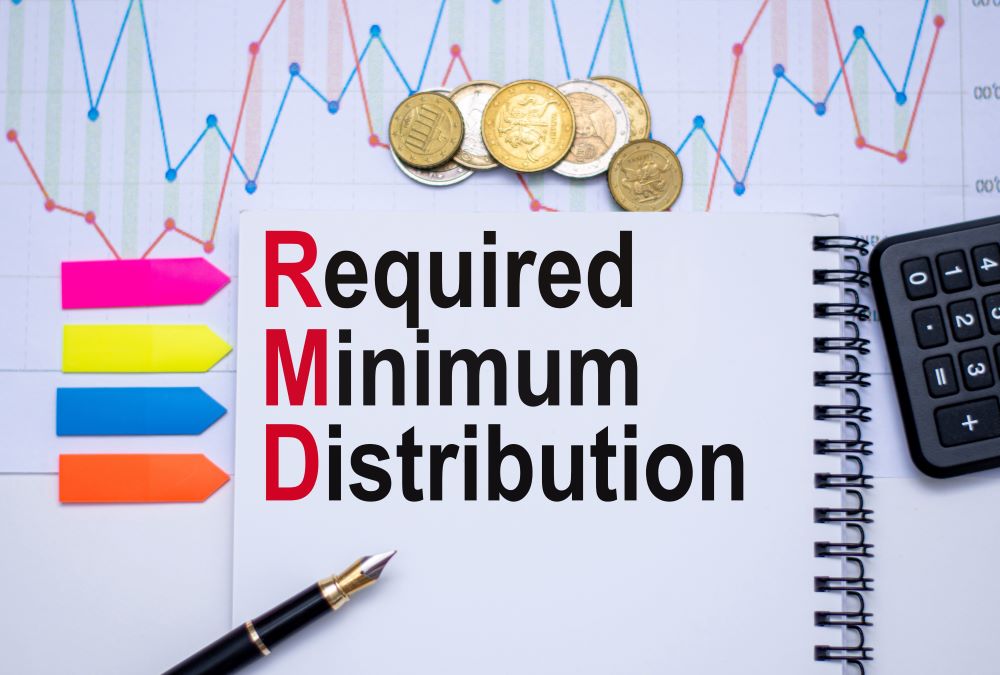 In the fall of 2020, I wrote about whether one should choose to waive or not to waive part of or all of one's requirement to take a Required Minimum Distribution (RMD).  More than likely, that will not be an option for 2021. There is little doubt that required minimum distributions will have to be taken in 2021.  Nevertheless, there may be planning opportunities and other strategies to consider in scheduling distributions.
Many individuals arrange to receive their distributions toward the end of the year. They do this hoping that they will gain an additional market appreciation and/or because the funds are not needed earlier.  However, it might be prudent to take some or all of the required minimum distribution now or sometime soon.  It would provide a timeline of nearly two years before the next distribution would have to be taken.  In addition, the markets have been rallying since their decline at the outset of the Coronavirus pandemic.  Currently, the markets are still near all-time highs.  Receiving distributions soon could lock in market gains.  The markets could move higher, fueled in part by optimism caused by the widespread availability of COVID-19 vaccinations, the change in the presidency, and other factors.  But the markets could also move lower if strains of the Coronavirus prove to be resistant to remedies that are becoming available and/or if economic conditions take a turn for the worse.
Key RMD Considerations
Let's take a closer look at some considerations for taking some or all of one's distribution sooner rather than later to lock in market gains before they disappear.  Required minimum distributions should be higher this year for a few reasons.  One, values are up, and by a lot in many cases.  The markets performed well in 2020, and many people did not take RMDs, so values increased significantly.  Add in the fact that everyone is a year older, and the result is a significant increase in required distributions for many people and possibly short-term market risk if individuals choose to wait until later in the year.
Other factors that might tend to favor an earlier in the year distribution include the marginal tax brackets and ages of individuals and their beneficiaries.  There were two recent law changes involving RMDs.   A provision in the Setting Every Community Up for Retirement Enhancement (SECURE) Act changed the starting RMD age from 70 ½ to 72 for those turning 70 ½ after December 31, 2019.  Another provision of the Act limited the term that withdrawals to beneficiaries could be paid out to ten years, where previously, the inherited account could be paid out over the lives of the beneficiaries.  One of the rules governing RMDs that did not change is the requirement that if an individual dies before taking their required minimum distribution, the beneficiaries must take that distribution.  So, if a person is of advanced age or terminally ill or both and in a lower tax bracket than their beneficiaries, it could be wise to satisfy the distribution requirement early in the year, especially if it is significant and/or the remaining value to be left to beneficiaries is significant.  This could also be important if the surviving spouse is not a beneficiary or the sole beneficiary.
Another strategy often used in conjunction with retirement plans is making distributions for the benefit of charities, also known as Qualified Charitable Distributions (QCDs).   QCDs are contributions made to qualified charitable organizations with the use of RMDs in lieu of receiving distributions.  Typically, there must be a requirement to receive an RMD.  Distributions must be made directly by the financial institution to the charity.
Regardless of whether one decides to wait until later in the year to receive the distribution, and maybe especially so, they should be in contact with their financial advisor to revisit market risk and/or review for a rebalancing of the portfolio.
Contact Us
With market values high, now may be a good time to schedule a partial or a full required minimum distribution.  If you have questions about the information outlined above or need assistance with another tax or retirement planning-related issue, Klatzkin can help.  For additional information, click here to contact us. We look forward to speaking with you soon.
©2021 Klatzkin & Company LLP. The above represents our best understanding and interpretation of the material covered as of this post's date and does not constitute accounting, tax, or financial advice. Please consult your advisor concerning your specific situation.