New Jersey Unemployment Benefits During the COVID-19 Pandemic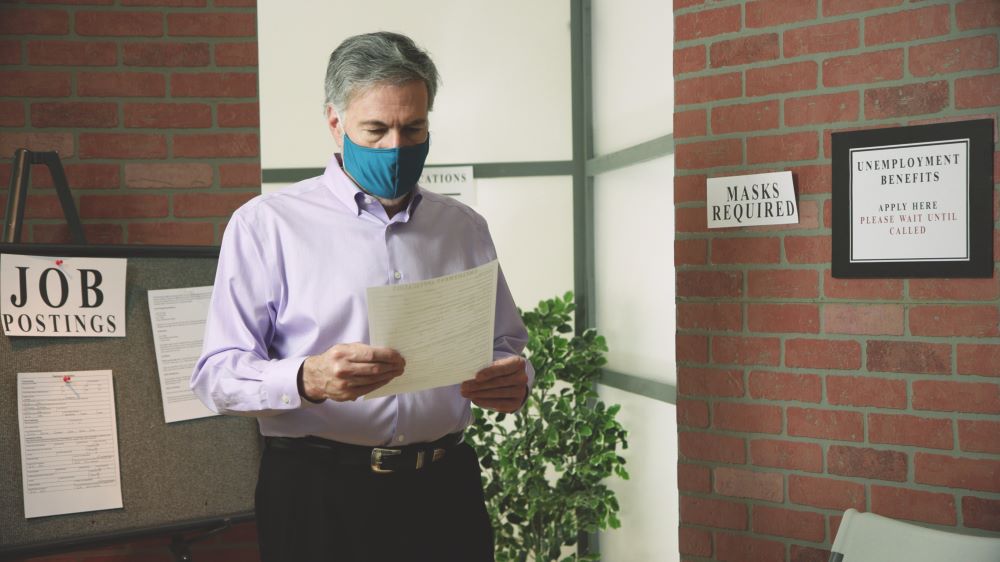 The COVID-19 emergency has created a host of new challenges that businesses and employees must endure. For those impacted by the forced business closures and stay at home orders, it has meant finding new ways to deliver products and services while making the tough decisions around expense management and maintaining financial vitality. The human cost associated with the emergency is reflected in the recently reported New Jersey unemployment numbers. According to the New Jersey Department of Labor & Workforce Development (NJDOL), 70,000 new unemployment claims were filed for the week ending May 14, 2020. This number is stunning, considering it is only one week's worth of unemployment claims. It is now estimated the state has paid out over $2.7B in unemployment claims since the emergency started. It is a tough situation for individuals and families wondering how they will weather the storm. The good news is that both the state and federal governments offer both expanded short- and long-term unemployment benefits. To help clients, prospects, and others, Klatzkin has outlined the benefits available to those facing any of the situations below.
Unemployment Benefits Summary 
Diagnosed with COVID-19 or Symptoms of COVID-19 – Individuals who have tested positive for COVID-19 or have symptoms of COVID-19 and are unable to work can use up to 80 hours of emergency paid sick leave, which must be paid by the employer. Sick pay is limited to $511 per day and cannot exceed $5,110. Concurrently, they can also use Earned Sick Leave, which is required by the state. In cases where returning to work is not an option, the individual can apply for Unemployment Insurance, which includes 60% of average wages with a maximum of $713 per week from the state with an additional $600 per week available through the federal government Pandemic Unemployment Assistance Program (PUA), issued on a separate check, through July 2020. After exhausting their sick leave and still not being able to return to work, individuals can apply for either unemployment insurance or temporary disability insurance benefits or both.
Under Self Quarantine – In cases where an individual was exposed to COVID-19 and was directed by a physician to self-quarantine, they can use up to 80 hours of federal Emergency Paid Sick Leave and may be able to take advantage of Earned Sick Leave. If unable to return to work, these individuals can apply for Unemployment Insurance, which includes 60% of average wages with a maximum of $713 per week with the additional $600 per week through July 2020. Finally, depending on the situation, the employee may also be eligible to file a worker's compensation claim.
Temporary Employer Closure – In this situation, the sick leave options outlined above are not available because it would be considered a temporary layoff. This means impacted individuals with a layoff lasting more than eight weeks would need to be physically able and actively seeking new employment. The unemployment benefits available are the same as mentioned above.
Freelancer/Gig Worker Loses Hours – In most cases, these individuals are eligible to receive New Jersey Unemployment Insurance benefits and should apply when the situation arises. If denied, an appeal can be filed, and if denied again, benefits may also be available under federal PUA, since ineligibility for regular unemployment is a prerequisite for participation. The good news is PUA benefits can be awarded retroactively back to January 27, 2020.
Unemployment Benefits Exhausted – If an individual has exhausted their initial 26 weeks of unemployment and still need assistance, they should know that there is an extended benefits program created by the Coronavirus Aid, Relief, and Economic Security (CARES) Act.  The NJDOL has begun notifying those affected that they may be eligible for the 13-week extension of benefits under the Pandemic Emergency Unemployment Compensation (PEUC) program.
Shared Work Program – The NJDOL has a shared work program that may benefit those that have been partially furloughed.  The plan must be prepared by the employer and submitted to the state for approval.  The employer must have at least 10 employees. In addition, the reduction percentage of employees' work hours must be between 10%-60% with a corresponding reduction in wages paid.
Contact Us
There are several options available to those left unemployed or underemployed by the COVID-19 emergency. Both the state and the federal government have implemented programs designed to prevent total disaster from striking. If you have questions about the information outlined above or need assistance with a COVID-19-related business issue, Klatzkin can help. For additional information, click here to contact us.
The above represents our best understanding and interpretation of the material covered as of the date of this post. Things are moving at a rapid pace, and as such, information is subject to change. This information is provided for informational purposes only and is not intended to be a substitute for obtaining accounting, tax, or financial advice from an accountant.