Hybrid Work Model Preferred in a Post-Pandemic Environment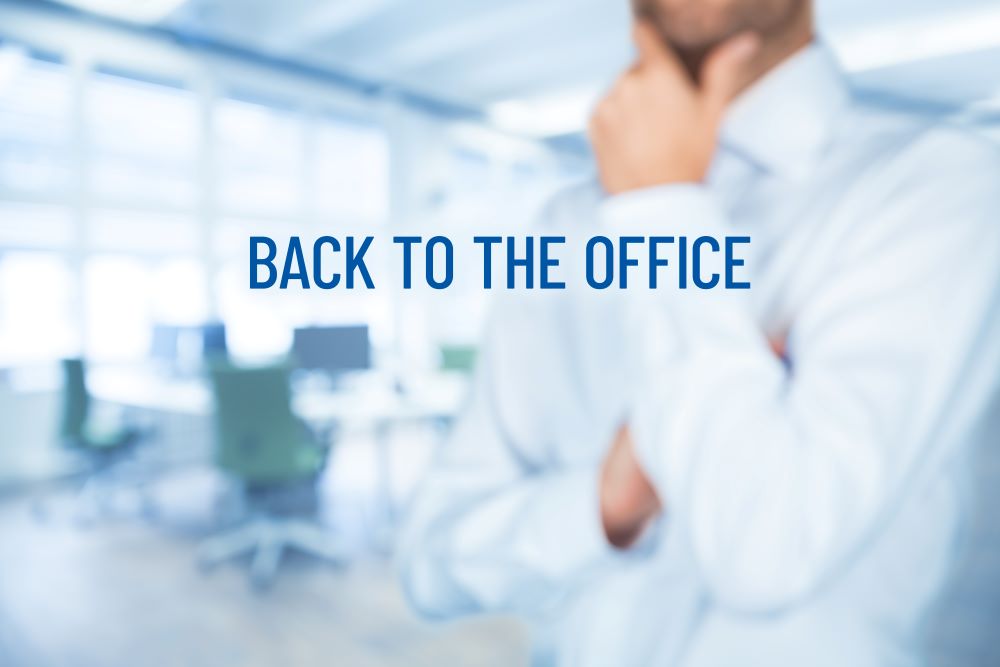 The COVID-19 pandemic created a host of financial and operational challenges for New Jersey and Pennsylvania-area businesses. Combining stay-at-home orders and forced business closures meant many had to modify operations to sustain the business quickly. For some, this meant limited operating hours, reduced customer capacity, modified service delivery, and for others, a transition to a remote workplace environment. As government restrictions are eased many are returning to regular hours, capacity, and service delivery formats. However, many who have spent the last several months working remotely or on a split schedule now prefer a hybrid workplace post-pandemic.
According to findings in The Littler® Annual Employer Survey Report, 71% of participants indicated employees prefer a hybrid workplace model while only 16% prefer to work remotely full-time. This shift is one of the many new challenges and opportunities found in the report that employers face as employees return to the workplace and acclimate to a "new normal."
About the Survey
The survey was conducted online between March 17-March 31, 2021, and included businesses from several industries. Respondents primarily included human resource professionals, general counsel/in-house attorneys, C-suite executives, and others. Company size ranged from those with more than 10,000 employees to those with less than 100 employees.
Key Survey Findings
Preferred Workplace Format – Given the time spent away from the office and concerns about COVID-19 transmission, the report wanted to understand employee attitudes about the preferred workplace format. It was found that 71% prefer a hybrid model, 16% full-time remote, 8% do not have employees working remotely, and 4% prefer in-person work. It is interesting to note that 2% have permanently shifted to an all-remote work environment.
Workplace Format Changes – Given the preference for a modified workplace, the survey wanted to understand how, and if, employers are making changes to accommodate changing attitudes. It was found that 55% will offer a hybrid model, 28% will require in-person work, and 7% will continue to allow remote work.
COVID-Related Workplace Changes – Beyond workplace preference, the survey wanted to understand other changes employers are considering due to the pandemic. It was found that 67% will have fewer employees working on-site at a time, 55% office redesign, 41% additional technology and reimbursement for home office expenses, 35% formal support for remote employees, 31% offer more office hoteling, and 27% will reduce the size of current office space. It is interesting to note that only 11% have no changes planned.
COVID-19 Vaccine Disclosures – Many are grappling with requiring employees to disclose if they have received the vaccine. It was found that 41% require disclosure, 32% do not require disclosure, and 27% are undecided. It was found that 14% require disclosure for independent contractors, 50% do not require disclosure, and 35% are undecided.
Vaccine Incentivization – Vaccinations play an important role in preventing a workplace outbreak. The survey wanted to understand how/if employees are incentivized to receive immunization. It was determined that 87% would provide vaccine benefits, 33% offer paid leave to receive vaccinations, 37% on-site vaccine administration, 11% cash awards, and 6% do not plan to encourage employees to receive the vaccine.
Contact Us

Several important decisions face employers as restrictions are rolled back and employees return to the workplace. Issues such as vaccinations, testing, and workplace format will need to be addressed before employees return. If you have questions about the information outlined above or anything relating to business operations, Klatzkin can help. For additional information, click here to contact us. We look forward to speaking with you soon.
©2021 Klatzkin & Company LLP. The above represents our best understanding and interpretation of the material covered as of this post's date and does not constitute business-related advice.