Fundraising in the Era of COVID-19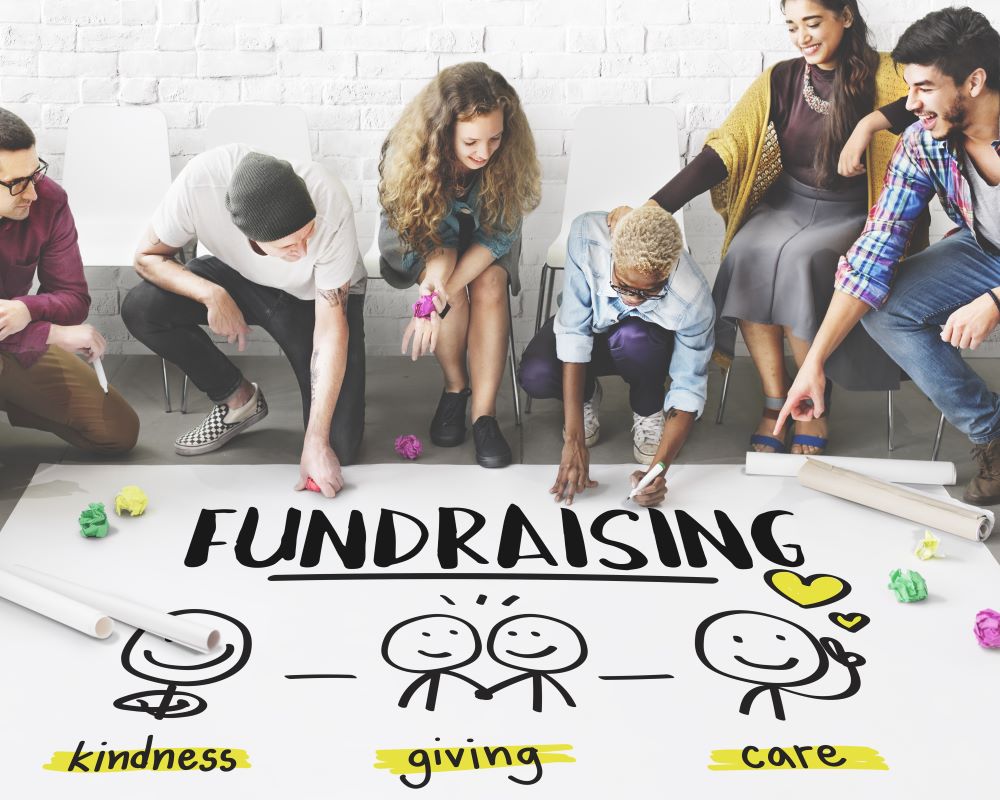 The COVID-19 pandemic has left an indelible impression on American businesses, and nonprofit organizations are no exception. Adapting to the pandemic has been difficult, but it has also spurred innovation. Fundraising efforts, in particular, have transformed over the last ten months. Although many of these changes were adopted to accommodate the pandemic's operational limitations, they will likely persist well into the future. If your nonprofit can adopt a few new fundraising techniques, you are giving your organization a better chance at succeeding beyond the pandemic so that you can affect change in your community for years to come.
Nonprofits Must Adapt If They Want to Survive
When unemployment numbers skyrocketed in April and May of 2020, there was a collective fear that nonprofits would lose fundraising dollars. Not all these fears came to fruition. On Giving Tuesday – the day after Thanksgiving – individuals in the U.S. donated 25% more than they had in 2019. Additionally, throughout 2020, many individuals' donations went unaccounted for when they supported organizations not recognized as 501(c)(3)s. The donors were there with cash in hand, but some nonprofits still saw a decline in donations. Why? Donations were not shared equally among all charitable endeavors. For example, nonprofits that focused on social justice and food scarcity received more funding in 2020 than in recent years, while arts organizations saw a decline in funding.
Regardless of statistics on donor activity, finances were a concern for most nonprofits at some point in 2020. According to the most recent COVID-19 impact report from the Charities Aid Foundation of America, 91% of respondents felt that COVID-19 has negatively impacted their organizations and that fundraising and donor relationship management were among the most valuable skillsets to have in 2020. The truth was that the fundraising techniques organizations relied upon for decades were not effective with lockdowns and restrictions in place. Nonprofits were forced to adapt to and find new methods to raise funds.
New Fundraising Efforts
To solicit donations during the pandemic, nonprofits needed to meet the most comfortable donors: at home. In 2020, Successful nonprofits rolled out unique yet simple donation solicitation strategies, including:
Improving communication with donors.
Successful nonprofits adopted new video communication methods (Skype, FaceTime, Zoom, etc.), offered virtual tours of a new donation center or facility, invested in snail mail campaigns that outlined their achievements, tested out telemarketing and text marketing, used social media more thoughtfully, and responded promptly to donor inquiries. Individuals who have the funds to donate are looking for ways to help, so those that stayed at the forefront of donors' minds were most successful.
Adopting new ways to collect donations.
Donors were more willing to donate if nonprofits made it easy for them to do so. Collecting credit card donations using a "donate" button on a website has always been (and will always be) helpful, but there are so many other ways to collect donations. PayPal, Square, Venmo, GoFundMe, or similar online fundraising websites, electronic fund transfer (EFT), and even old-school checks are all great options. It's important to have a variety of options available to meet the needs and expectations of all donors.
Experimenting with new campaigns.
In-person events may not have been feasible for most of 2020, and most nonprofits will face the same dilemma in 2021. Successful nonprofits figured out how to host their fundraising campaigns online. Hosting an at-home gala may not raise as much money as an in-person one might, but your event costs will drop, and you may discover that virtual events are just as profitable and a heck of a lot easier. Another way to experiment with a new fundraising campaign is to collaborate with other nonprofits who have excelled at virtual campaigns in the past. Collaboration can increase visibility for both nonprofits, and your team can learn a few things in the process.
Finding and keeping new donors.
2020 has thrown a wrench into the status quo for just about every individual in the U.S., and many are taking a close eye at their donation strategies. Organizations that made connections with new donors in 2020 are much more likely to have access to those donors in 2021. If your organization was fortunate enough to get new donors in 2020, make a connection with those donors as soon as you can. Email acknowledgments are useful and straightforward, but try to connect in other ways if you can. A simple welcome packet can explain more about what you do so that these new donors will want to support your mission even after the pandemic ends.
Finding new spokespersons.
More of your donors are spending time online, and successful nonprofits met them there. They created good shareable content on social media, and they had others in the community speak up for their successes. Is there a way for you to establish a new spokesperson for your organization? A local celebrity, congressperson, or business owner can bring new faces to your organization's front door and can give you better credibility to those who aren't yet familiar with what you do.
No matter the route you take, it's important to control your tone. While going silent is not the best route to take, asking for donations outright may not be the best path forward either. When individuals struggle to make ends meet, they may pull away from organizations asking them to give more. There are ways to market your mission without asking for money. Consider:
Using social media to highlight your 2020 accomplishments
Asking a local newspaper or news channel report how you've helped a particular individual in crisis
Contacting past donors to tell them how their donation helped your organization
These techniques will keep your organization's mission visible so that when individuals are ready to donate, they know how to find you.
Contact Us
If you have any questions regarding the information outlined above or if your nonprofit organization needs assistance with a tax or audit-related issue, Klatzkin can help. For additional information, click here to contact us. We look forward to speaking with you soon.
©2021 Klatzkin & Company LLP. The above represents our best understanding and interpretation of the material covered as of this post's date and does not constitute accounting, tax, or financial advice. Please consult your advisor concerning your specific situation.